Upcoming event:
Student Takeover
9th July 2016
SELAR Cinema is a brand new film club based in Forest Hill. We're passionate about screening the work of local filmmakers and about bringing the world of short films; Fiction, Documentary & Animation; to hungry local audiences.
Join us on the last Saturday of every month to watch films and celebrate their makers. All screenings are followed by a Q&A with the people responsible.
We support DIY filmmakers and local enthusiasts, so if you'd like to play a part in future events we'd love to hear from you. If you'd like your film to be considered for a future "themed" event drop us a line helloselar@gmail.com
We had a cinema once in Forest Hill - it's now a Weatherspoons. With your help let's take back this town for film!
See you on Saturday.​

SELAR Cinema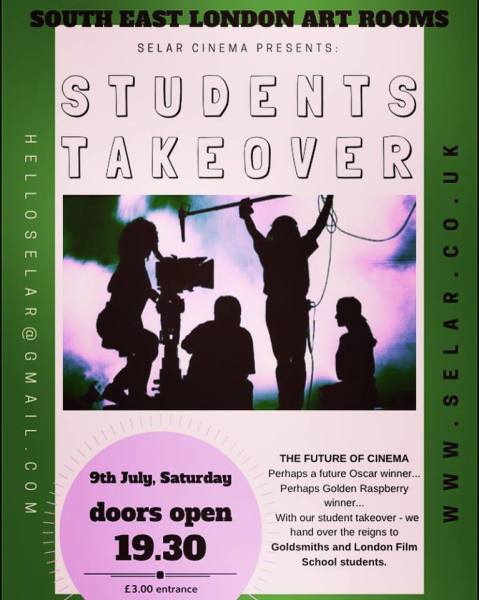 This month we hand over the reigns of SELAR CINEMA to the next generation of film makers. Students from Universities across London give us their short films. Could we find a future Oscar winner? Could we find a future golden raspberry winner? The future of cinema on July 9th. Do join us. 

doors & bar open: 7:30PM
screening: 8PM
entry: £3 (free for filmmakers)